Tosh Trek
Tosh Trek is one of the simple treks anyone can find in Himachal. It is most visited the place after Kasol because of its ease to trek and better transport facility till Tosh Nala. Tosh village is at distance of 40km from Kasol. And from Barshaini to Tosh trekking distance is around 4km.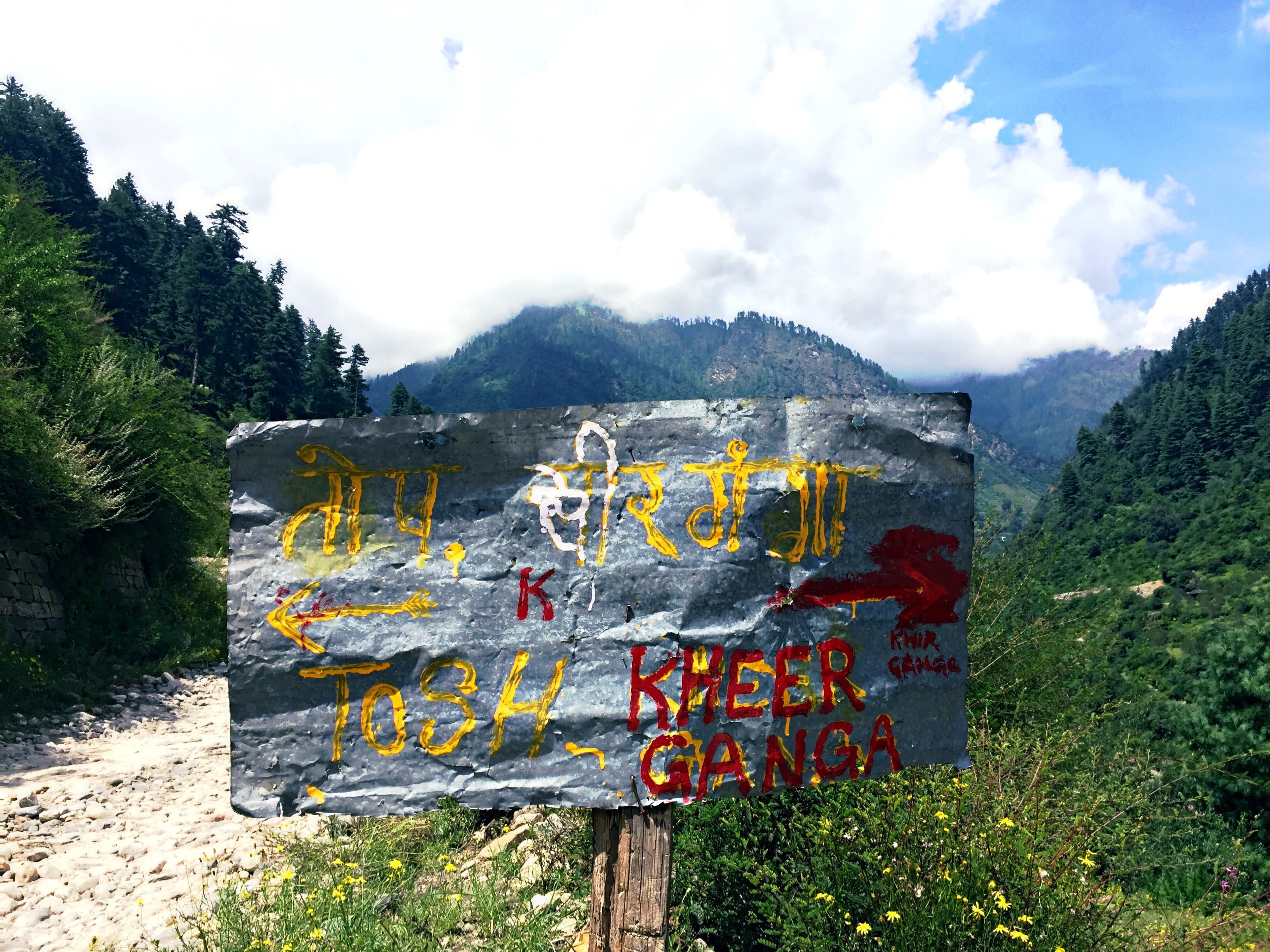 Who doesn't want to run away from the city life of scorching heat in summer and spend a day or two in peace with a cold surrounding having magnificent and breathtaking mountain views? Many mountain peaks surround tosh Glacier.  Papasura, White Sail, Angduri, Pinnacle, and Devachan surrounds the tosh glacier. I will assume you already know that Parvati Valley is the best weekend destination in the north. Other treks in Parvati valley is Kheerganga Trek and Grahan Village trek.
If you are looking more intense trekking, you can opt to trek to Tosh glacier via Kutla village. It is around 25km trek with no shop and homestay. So it is advised to take a guide and own food and bag-pack tents.
What to expect on Tosh Trek :
Early summer will greet you with flowers such as Himalayan blue poppies, buttercups, primulas, marsh marigold, and Balsam flowers. You will find mountain goats heard throughout the trek as villagers mostly depend on farming animal husbandry and hashish cultivation. While in winter starting from November till February you can witness snowfall. There are many psychedelic parties, and trance parties are organized though, out the year, you have just to get lucky to be a part of one of these party.
Difficulty on the Tosh Trek :
Tosh trek is most comfortable of all the nearest trek, and you can cover it in one day until you decide to trek till Tosh glacier. As you head towards Tosh glacier, the trek starts to go through rocks and mud which makes it hard to scale.
Stay in Tosh village :
As Kasol is becoming well known among travellers and becoming crowded, tosh attracts more attention for people who are seeking a less crowded place to spend quality time surrounded by ice-capped mountains. There are many homestays at tosh you can choose from, and they are very pocket-friendly. In recent times many hotels have been built, and few are still under construction.
What to eat in Tosh Himachal :
Most of the cafe in Tosh Village offer North Indian, Italian and European food but they are costly as it takes extra effort to bring food raw material to Tosh. So grabbing a pratha or two with tea is the best idea to spend a night. Also, this cafe just in front of Jamdagni temple was cheaper than another cafe at the time of my visit which served us tasty chicken curry and veg fried rice.
Personal experience at Tosh Trek :
On the first day, we followed Tosh River till the trek ended, and we were on our own. We were actively recommended by locals not to go close to the river as water was gushing very rapidly. At the end of the trek, we witnessed a massive waterfall which was terrifying. However, we decided to take rest at a safe distance from the waterfall which was making very fine water droplets to reach us giving us a sense of mild rain. Out of all the trek, I liked this trek because of its ease and the apple orchards where villagers allowed us to pluck some apple and enjoy the fresh test of fruit.
Itinerary for Tosh Trek :
Day 1: Travel from Delhi to Barshaini via Kasol, parked car at Barshaini (if you happen to travel by your own car) and trek to the tosh village. Enjoy star gazing and visit local temple. If you are planning to travel by bus, you can easily find bus till Bhuntar, and from there you can take a shared taxi till Kasol. If you have visited Kasol in past and do not want to spend a day in Kasol, you can take a shared taxi from Kasol to Barshaini. These shared taxi are available till evening and they charge heavy if you want to hire them at late evening.
Day 2: Trek to waterfalls and apple orchards. Enjoy your lunch in the local dhabas which surely will keep you wanting to eat more. These dhabas serve really tasty Parathas and chicken to be specific.  Two day is more than enough to cover Tosh Village. If you have 2-3 days more to spend you can plan for direct trek to Tosh Glacier trek. For Tosh Glacier trek prepare in advance as the trek after Tosh Village on difficulty level is tough and requires hiring a proper guide.
Summary of Tosh Trek :
Place | Tosh Village,
Height| 2,400 metres (7,900 ft)
Starting point | Barshaini
Trek length | Approx 6 km if you happen to trek to waterfall directly 
Time of trek | 4 to 6 hrs depending upon your stamina.
Mode | foot with wooden stick support.
Essentials | Power bank, poncho, move/voilini, toiletries. 
Terrain | Generally people start trekking from Barshaini to Tosh Nala which has well-built pitch road. After Tosh Nala trek goes through apple orchards and seasonal flower beds.
To see | Water cascades, apple orchard, clouds, clear blue skies, star gazing, snow in December/January and breathtaking forest in sunlight.
Definitely, Do's | Jagdambani Mandir Cult story from villagers
Don'ts  |   Bath in water as running water at the waterfall looks slow but it's not. Trekking at night is big 'no no' as black beer visits the village now and then.
Note | Please don't litter.