Top 5 Hot Air Balloon Destination in India
[instashow]
What comes in your mind when you picture yourself watching the city from above sky? Are you thrilled enough thinking that? An adventure which took its own time to come to India and it is pricy but you know it is going to worth it. We here are listing some cool destination around our country with best view while you enjoy riding the balloon:
Hot Air Balloon Destination in India
Agra – Uttar Pradesh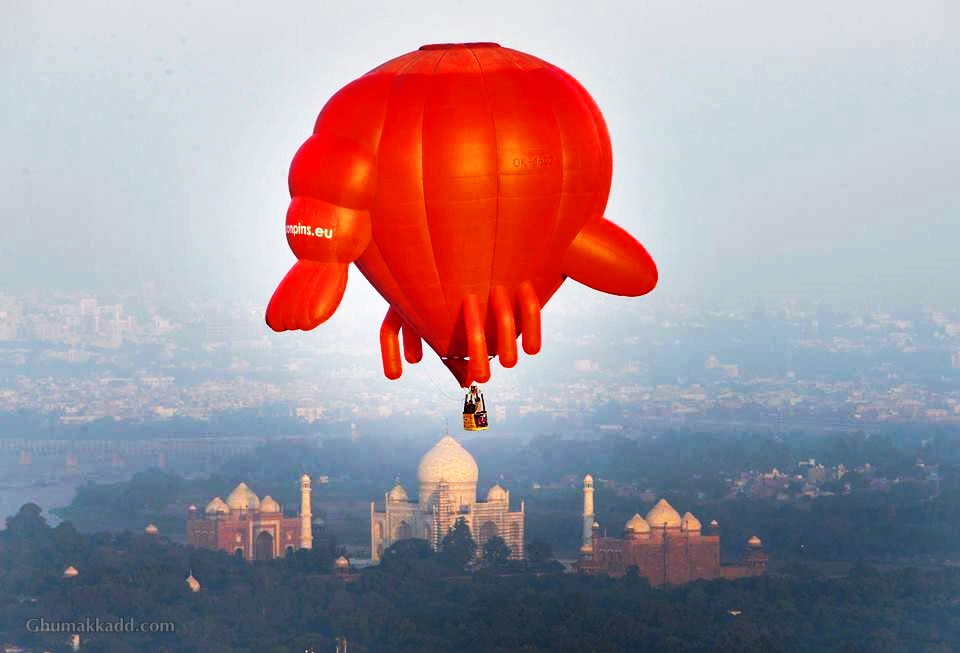 The city of ultimate symbol of lave – The Taj Mahal and don't you think saying those three words of love when you are over 400 ft above the Taj is undoubtedly a great opportunity to leave a lasting impression in your both partner's life.  Sounds like a dream , but yes this is possible.
Height: 500ft. If weather permits you can have a full panoramic view of city
Duration: Ride ends in 15 to 20 minutes. Don't forget to keep a good camera.
Cost: Rs. 500 to Rs. 750 per person.
Booking: Balloon India Safari, Rocksport Adventures and Air safari
Goa
With Goa attracting national as well as international traveler, hot balloon has added one more reason why you should be in Goa this summer. Goa is our own fun and adventure capital and hot air balloon will surely add more fun if you are planning your honeymoon or going for a party. Try if you can manage time and get a booking of sunset or sunrise for best view.
Height: 4000 ft and with clear weather you can enjoy sunset.
Duration: 1 hr
Cost: Around Rs. 14000 per person
Booking: Balloon Club
Manali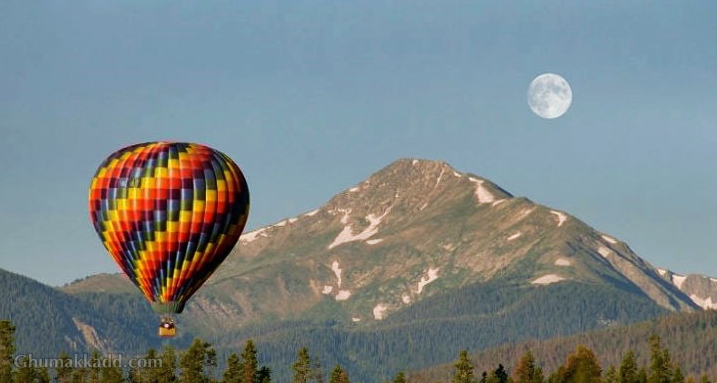 Manali has always been one stop destination for travel buffs. As if it was already not having enough sports and activities, Hot water balloon has made is more exciting to visit. Snow capped mountain, fascinating thick forest and fast gushing rivers creates a magical view from hot air balloon. This is going to be your favorite of all as you will love the calmness with the thrill of going even high of Manali which is already situated over 6000 ft. Manali is one of the best hot air balloon destination.
Height: Around 100 ft and Balloon is tied to rope for safety reasons.
Duration: Around 15 Min.
Cost: Around Rs. 700 per person
Booking: Balloon Club
Rajsthan
You can choose from Pushkar and Jaipur which ever you like as both the places have equally rich cultural heritage with forts and lakes. Catching a bird eye view of one of the most colorful city will add even more meaning to the trip of various forts, lakes and palace.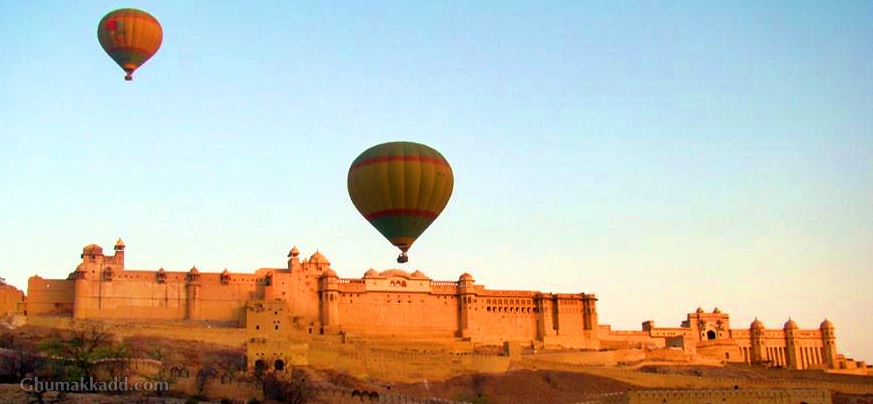 Height: 4000 ft
Duration: 1hr
Cost: Rs 6000 for child and Rs12000 for adults
Booking: Balloon India Safari , Sky Waltz or local guide.
Lonavala- Maharashtra
If you are looking for nearest weekend destination away from your work place in Mumbai, hot air balloon ride with natural beauty of Lonavala is must visit. Lonavala is just around 2 hrs ride from main city which makes it easily accessible.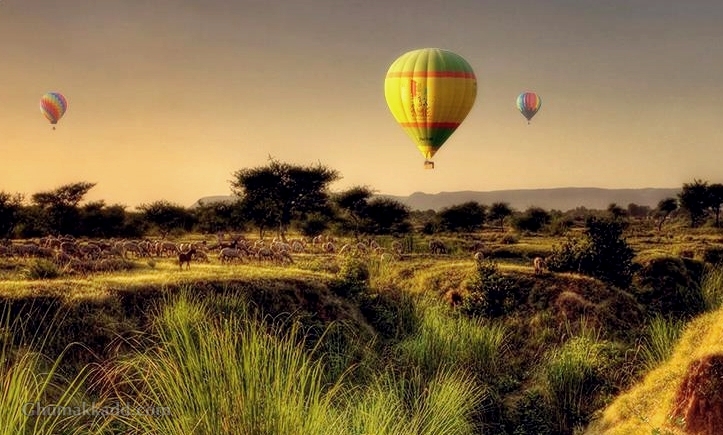 Height: 4000 ft
Duration: 1hr
Cost: Rs Rs12000 for adults
Booking:  Sky Waltz
If you want to enjoy Paragliding you can do it on Hampta Pass trek