Romantic Weekend Getaways from Mumbai
Mumbai is one of the busiest cities in India. Being the most populated city in the country, things are bound to get a bit crazy around here. All the jostling lights from streets and skyscrapers do tend to get a bit too overwhelming for some. That's why the idea of leaving it all behind and going away on a weekend trip with the one you love. There are many romantic places to visit around Mumbai and this list will give you all that you need to know to plan that perfect trip.
1)      Lonar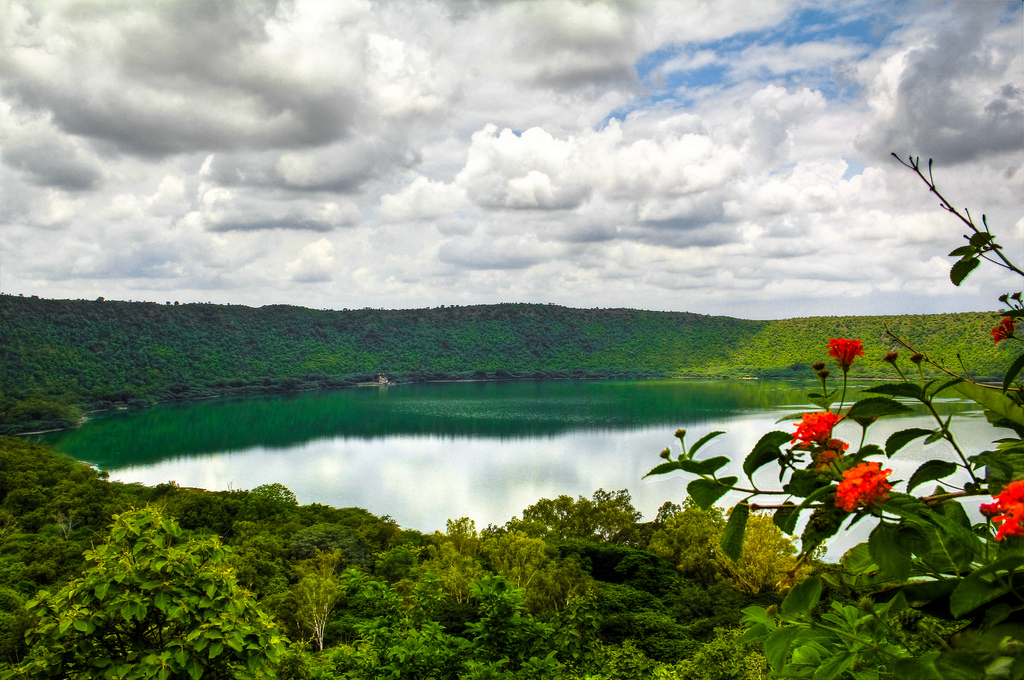 Also known as the Land Of The Crater, this mesmerizing place was actually formed 50,000 years ago when a meteorite hit this area. Over the years it was filled up with water, forming a lake, cradled by lush green growths all around it. There are many amazing places to visit around here and one can also visit the famous Gomukh Temple if one is in search for some spiritual release. The best time to visit this place is from October to March and if you are really lucky, you might get to say hello to some cute foxes and deer. One thing that you should be aware of is that this place is known for snakes as well but they are non-poisonous. But it's always safe to carry a bottle of carbolic acid to sprinkle around your premises when you go here.
Mumbai to Lonar (via Dadar)
Bus- Rs. 1500-Rs. 2000 (14 hours)
Car/Taxi- Rs. 2000-Rs. 4000 (7 hours)
Flight (Santa Cruz)- Rs. 5000-Rs. 9000 (4 hours)
Train- Rs. 4000-Rs. 3000 (10 hours)
2)      Lonavla


Now, every person who has lived in Mumbai has visited or at least thought of visiting Lonavla. It's the perfect couple getaway and being not so far from the city, Lonavla is always open to welcoming tourists. There are lakes and wilderness to soak your soul in and hills which touch the sky. People usually tend to travel to Lonavla during the monsoons as the place comes alive with all the abundance of flora around. There are also a few caves here to visit and you should also remember to give the Bushi Dam a visit if you have enough time on your hands.
Mumbai to Lonavla (via Dadar)
Train- Rs. 600-Rs. 900 ( 2 hours)
Bus- Rs. 500-Rs. 800 (3 hours)
Taxi- (from Karjat) Rs. 2000- Rs. 3500 (1.5 hours)
Drive- Rs. 500- Rs. 800 (4 hours)
3)      Panchgani


Panchgani is a really popular tourist spot, especially for couples. Not very far from Mahabaleshwar, this place gets its name from the 5 mountains which surround the area. A part of the Sayadri Mountain Range, these mountains hold a truly interesting little place which is a mix of serenity and tranquil. Enjoy the nature, its beauty and also some wonderful fresh strawberries which are a specialty of Panchgani.  It was also a famous summer resort during the radish era. There is no railway station or airport at Panchgani itself but there are more than enough road routes leading to this "Table Land". The best time to travel to Panchgani would be around September to May and there are more than enough hotels to accommodate all.
Mumbai to Panchgani (via Dadar)
Train- Rs. 1200- Rs. 1500 (6 hours)
Bus- Rs. 500- Rs. 800 (8 hours)
Taxi- Rs. 6500- Rs. 9000 (4 hours)
Drive- Rs.1500- Rs.2000 (4.5 hours)
Flight(Santa Cruz)- Rs.6000- Rs. 10,000 (2.5 hours)
4)      Khandala


We have all come across the name Khandala, thanks to Aamir Khan and his cheesy attempts at plywood romance.  Some say that Khandala is overrated but it's still not lost its charm and for years now, it has been a major tourist attraction when it comes to a quick romantic rendezvous for the weekend. There are waterfalls and mountains surrounding this beautiful location and the wild growing trees and shrubs always manage to keep this place green and unruffled.  If you do have some time to roam around, do visit some of the old forts here and the Bedsa Caves. There is no such staple food around here but you will find an abundance of fast foods and local stalls with warm vada pavs always ready for you to devour.
Mumbai to Khandala (via Dadar-Karjat)
Train- Rs.1200- Rs.1800 (7 hours)
Bus- Rs.1500- Rs. 2000 (10 hours)
Taxi- Rs.5000- Rs.7000 (7-8 hours)
Drive- Rs.1000 – Rs.2500 (6 hours)
Flight(Santa Cruz)- Rs.5000- Rs.9000 (3 hours)
5)      Diu


For those couples who are looking for something a bit different for the weekend trip, Diu would be the best choice. Golden sandy beaches to spend your evenings on, exotic delicious seafood and wonderful weather- Diu has it all. The beaches around Ghogla and Nagoa Fort are the most visited ones. You can also watch the sunset with your loved one at Chakiritirath Beach which also carries the nickname of "Sunset Beach". The cuisine in Diu is mostly multi-cuisine by popular choice but you will have a lot of Portuguese cuisine restaurants around the place too. Enjoy your seafood next to the beach with some wine and your loved one in your arms and create that perfect everlasting memory.
Mumbai to Diu
Train- Rs.3000 (17 hours)
Bus- Rs.600- Rs.800 (20 hours)
Taxi- Rs.5000- Rs. 7000 (12 hours)
Flight(Santa Cruz)- Rs.5500- Rs.10,000 ( 2 hours)